Futura Plus is a dispersed phased non gamma-2 amalgam alloy with high silver content, especially designed for outstanding marginal integrity.
Ardent Amalgam is CE marked through TUEV SUED, Germany.
Clinical indications
Stress-bearing occlusal restorations in the posterior area (class I and II).
Composition
70% Silver, 18% Sn, 12% Cu.
The alloy powder is a mixture of irregular atomized particles.
Delivery forms
Predosed capsules in sealed plastic bottles.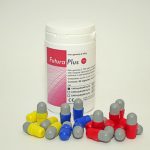 Package of 50 capsules
Spill I | Ref 11220150
Spill II | Ref 11220250
Spill III | Ref 11220350
---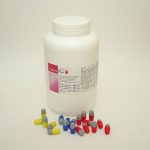 Multipackage of 500 capsules
Spill I | Ref 11241500
Spill II | Ref 11242500
Spill III | Ref 11243500